Meet the ALMAAHH Board of Directors:
Geraldina Interiano Wise

, Board Chair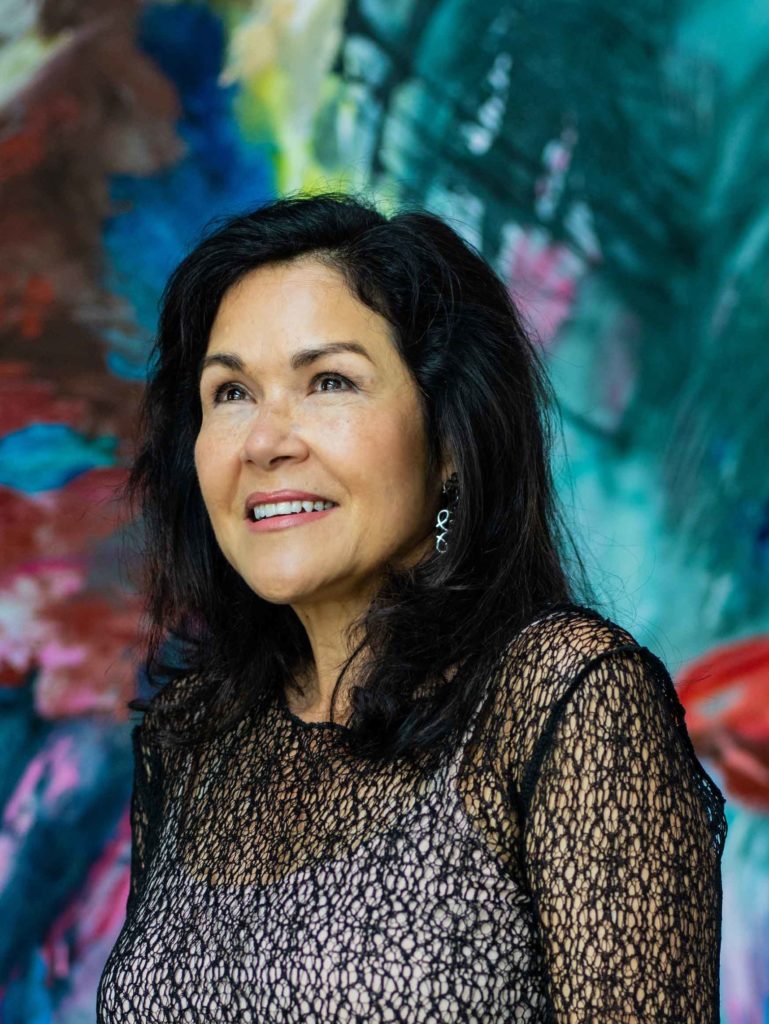 Bio
Having grown up on the slopes of the San Salvador volcano, Geraldina carries the land, waters, and intellectual heritage of the Maya in her DNA. The Civil War made her an accidental immigrant in Houston, she made herself a life-long learner. After earning  her BA in Architecture, Art, and Art History from Rice University, as well as her BArch,  and working in the world of city, urban, building, and residential design in NYC, San Francisco, San Antonio and Houston, it would be many years before she would return to pure artistic expression. 
She began her career as an artist in 2012, but her study of art began at an early age, under the tutelage of Violeta Bonilla, a student of Diego Rivera. An Abstract Expressionist to the core, she is a multidisciplinary contemporary artist who does painting, printmaking, multidimensional collage, sculpture, and performance. As Artist-in-Residence at University of Houston Cullen College of Engineering, collaboration with science and technology, using artificial intelligence, has led her to the intersection of art and science.
Geraldina has been active in shaping Houston and serving it's people. She is long time board member at Arte Publico Press(UH), Tapia Center (Rice Univ.) DePelchin Children's Center, Buffalo Bayou Partnership, and HGOco among many other organizations she has served.
Quote
"Our collective Latino footprint in the Houston region has yet to be cemented. It is time to create a productive and purposeful engine for accelerating and archiving our culture, our arts, talents and ideas. Initiatives in technology, the cultural arts, visual and performing arts will help propel our diverse people and the region into economic and cultural growth. We have an unapologetically large dream for the new generations of Latinos. Job #1 is to build trust. United- si se puede!"
David Contreras

, Treasurer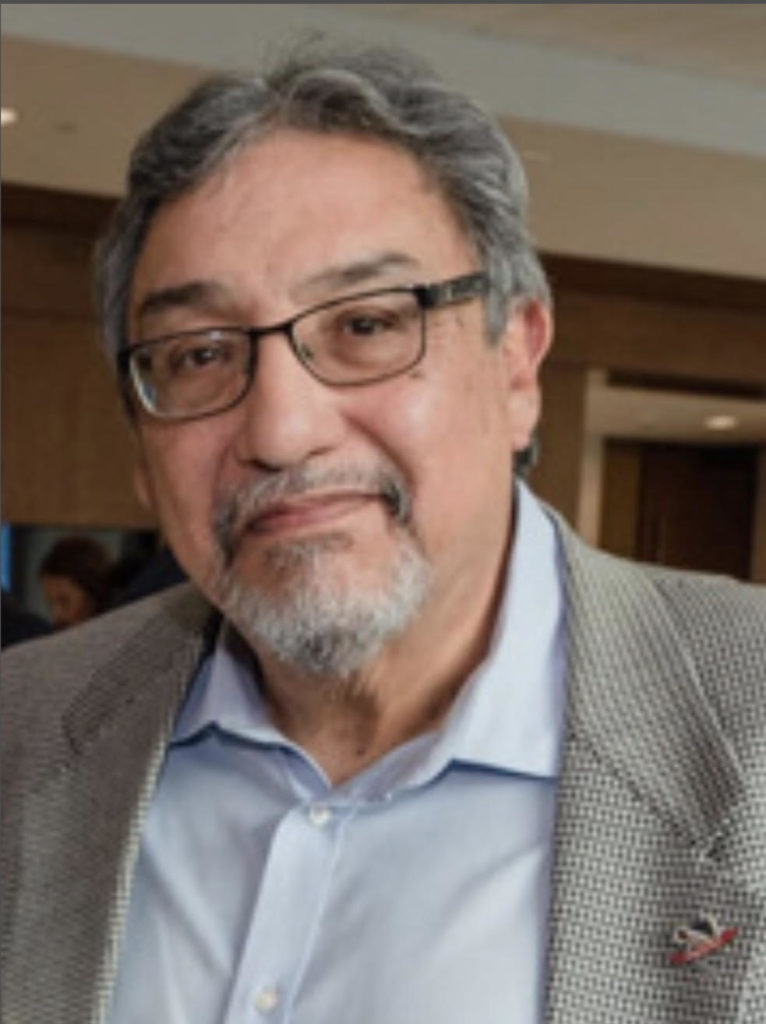 Bio
David Contreras was born and raised in Houston, Texas and is a graduate of the School of Bank Administration at the University of Wisconsin. He worked in Bank Operations and Technology as an Executive and a Consultant for forty-five (45) years and retired in 2014.
For the past seven years he has been a full time volunteer working on Latino Cultural Heritage, History and Cultural Arts initiatives. He is currently the LULAC Texas State Historian, Vice Chair of the Harris County Hispanic Culture Heritage Commission and has collaborated with LULAC, the Houston Public Library, Arte Publico and other organizations to preserve, develop, digitize and archive Latino History.
Quote
"I am a member of ALMAAHH to fulfill a passion and dream to preserve, develop and promote the rich and diverse Latino Culture, Heritage, History and Arts in the Greater Houston Area. With the support and partnerships of the City of Houston, Harris County, the State of Texas, Local Foundations, Local Communities and Private Entities ALMAAHH's mission and vision for a first class, diverse and Multi-generational Latino Cultural Arts Complex and Museum(s) will become a reality."
Norma Torres Mendoza

, Secretary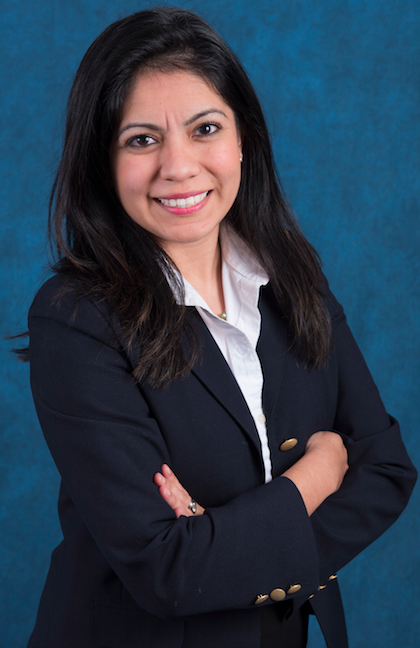 Bio
Norma Torres Mendoza is a tri-sector leader and has spent the last seven years consulting numerous non-profits, businesses, and governmental agencies on their vision, expansion strategy, fundraising tactics, and transactions. She currently works at E&Y- Parthenon as a Strategy and Transactions Consultant.
Before attending Rice Business School, Norma spent two years at IDEA Public Schools building their college fundraising infrastructure and raising over 3 million dollars for scholarships. Previously to the Harvard Kennedy School, Norma worked for Deloitte Consulting LLP, where she was Human Capital Analyst. Norma also worked with now Sheriff Ed Gonzalez on opening Cafe College, which now serves over 6000 people per month on their journey to and through college.
Lastly, Norma co-founded the Young Owls Leadership Program (YOLP) at Rice University, whose mission is to prepare rising first generation college high school students as both leaders in their communities and competitive applicants to top-tier colleges and universities. In her free time, Norma enjoys running, visiting local coffee shops, traveling, and mentoring first generation college students.
Quote
"The arts are the most beautiful things that we can pass onto our future generations. We must be the ones to act quickly, swiftly and decisively. No time to waste; this is our IMPACT and LEGACY to the city of Houston and overall to the United States of America."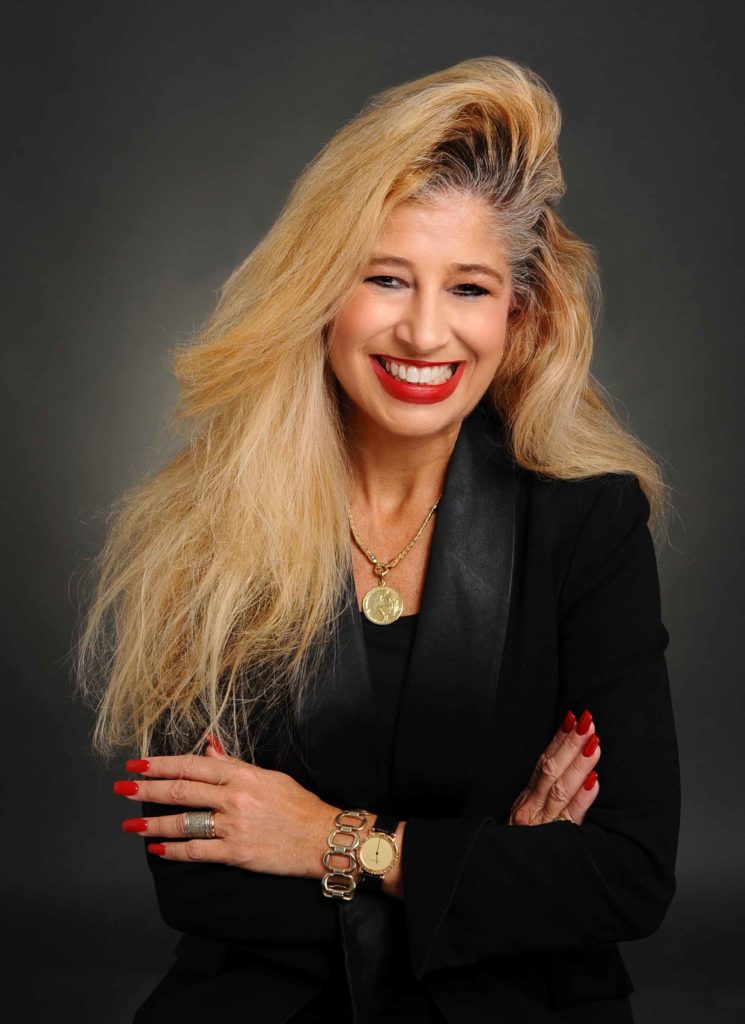 Bio
A native of Argentina, Sofia Adrogué is a seasoned trial partner (25 plus years) with Diamond McCarthy LLP, a 10 year Texas Super Lawyer & Latino Leaders U.S. "25 Most Influential Hispanic Lawyers" & "Most Powerful Women in Law."
Having served on over 15 boards, she is currently a Member of the Houston First Board of Directors as well as the City of Houston Mayor's Hispanic Advisory Board and Chair of the Boards & Commissions Appointments Subcommittee. She serves as the Editor of the TEXAS BUSINESS LITIGATION treatise & has published and/or spoken on over 250 occasions.
Sofia has received over 40 awards, serves as the Co-Host & Co-Producer of LATINA VOICES—SMART TALK, and has been recognized for her public service by the City of Houston with a proclamation of July 10, 2004 & December 18, 2018, as "Sofia Adrogué Day."
Quote
"Rice University's Stephen L. Klineberg, Founding Director, Kinder Institute for Urban Research, has called Houston a Paradigm City, a Prophetic City that is at the Cusp of a Changing America. It is egalitarian, with an entrepreneur can do and will do spirit. Houston is the nation's demographic future. In racial and ethnic composition, the Houston of today very much resembles the U.S. 40 years hence. Houston is a rich cultural center where the arts thrive. Augmenting the city cultural landscape with a Latino Museum of Cultural and Visual Arts & Archive Complex or a commensurate vision would assist our beloved Houston and our community at large in further cementing our landscape of Latin American and Latino art and culture."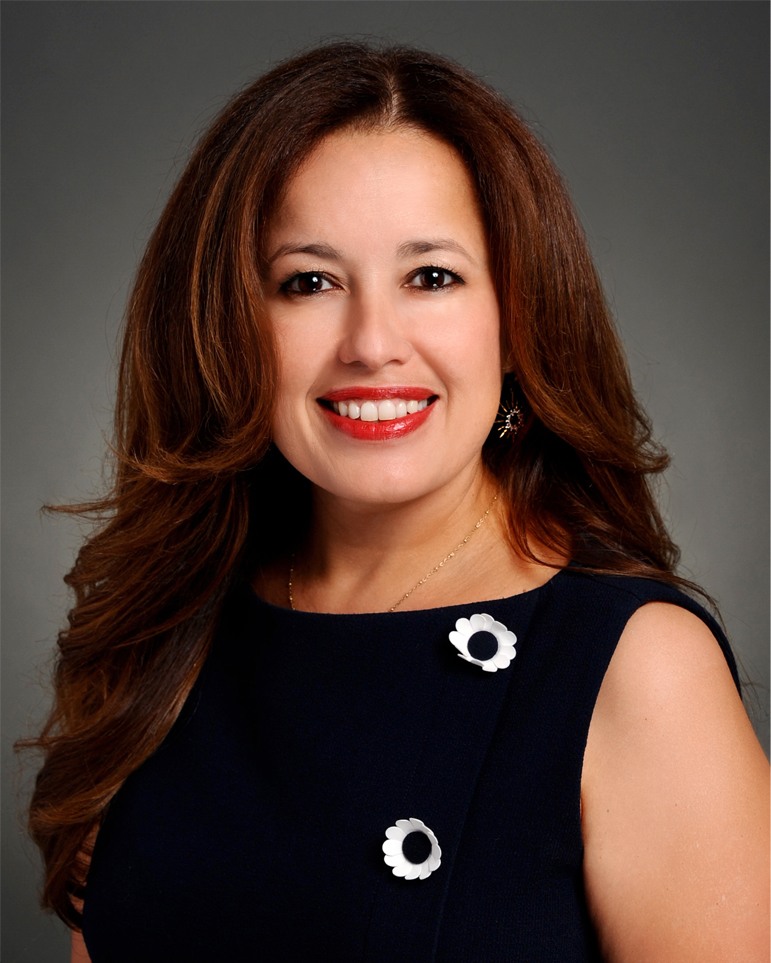 Bio
Nory Angel serves as the President of the American Leadership Forum. Prior to this role, she served as the CEO of TEACH, an education-based, nonprofit organization and as the CEO of SERJobs for nearly ten years, where she led the organization to exponential growth including the successful completion of a $11.5 capital campaign to launch Houston's first Workforce Opportunity Center and Career Café.
In the community, Nory serves on the boards of the Center for Houston's Future, Project Row Houses, and the American Leadership Forum – National. Previously, she served as Board Chair and longtime board member of the Greater East End Management District and as the Board Secretary of the Buffalo Bayou Partnership.
Nory holds a MBA from Griffith University in Brisbane, Australia and a Bachelor of Arts from the University of North Texas and an Intensive French Studies Certificate from L'Université de Toulon, France. She also is a graduate of the Art and Practice of Adaptive Leadership from the Harvard Kennedy School of Government. She resides in the East End with her husband Oleg Jolic who is also a nonprofit executive and a refugee from former Yugoslavia.
Quote
"I serve on the ALMAAHH board because I deeply believe in the healing power of art and the positive impact it has on our health and wellbeing when we celebrate and connect with our Latino cultural heritage."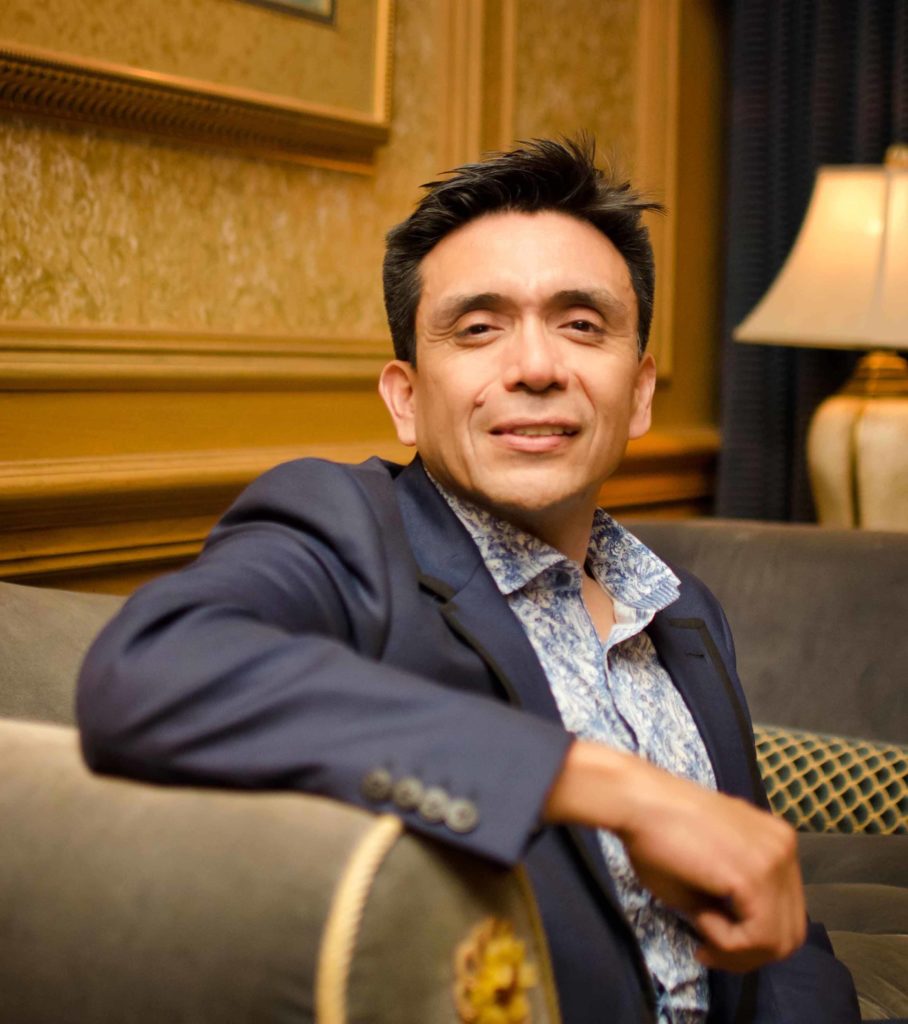 Bio
Writer, activist, and professor Tony Diaz, El Librotraficante, founded Nuestra Palabra: Latino Writers Having Their Say in 1998. He is the author of the novel "The Aztec Love God" and the nonfiction book "The Tip of the Pyramid: Cultivating Community Cultural Capital."
Tony is a political analyst on "What's Your Point" on Fox 26 Houston, and he hosts The Nuestra Palabra radio show on 90.1 FM KPFT, Houston.
Tony was the leader and co-founder of the Librotraficantes who defied Arizona's ban of Mexican American Studies by organizing the 2012 Librotraficante Caravan to smuggle books banned in Tucson back into Arizona. The Librotraficantes returned to Texas and fueled the state's campaign for Mexican American Studies which led to the TX SBOE unanimously endorsing MAS statewide. He was the first Chicano to earn an MFA at the University of Houston Creative Writing Program.
Quote
"Only art can save us."
Honorable David Medina

, Member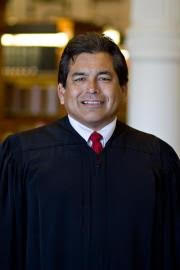 Bio
David M. Medina serves as a shareholder in Chamberlain Hrdlicka's commercial litigation and appellate practices in both our Houston and San Antonio offices. Justice Medina also serves as Co-Chair of the Firm's Appellate Practice.
In 1996, Governor George W. Bush appointed David to the 157th State District Court. Justice Medina was elected that November and became the first Republican Hispanic Judge elected in Harris County. He was subsequently re-elected. Justice Medina rejoined Cooper in 2000 as Associate General Counsel, Litigation. He was responsible for supervising all aspects of complex litigation and product-safety matters throughout the world. During his tenure, Cooper prevailed in every litigation taken to trial or appeal, including a case to the U.S. Supreme Court.
In January 2004, Justice Medina returned to public service when he was appointed by Governor Rick Perry to serve as General Counsel to the Governor.  In November 2006, Justice Medina was elected to a full term and served Texas until December 31, 2012. He authored over 90 Supreme Court opinions. In addition to his Judicial duties, David served as deputy-liaison to the Texas Supreme Court Rules Advisory Committee and the Preservation of Historical Court Records.
Massey Villarreal

, Member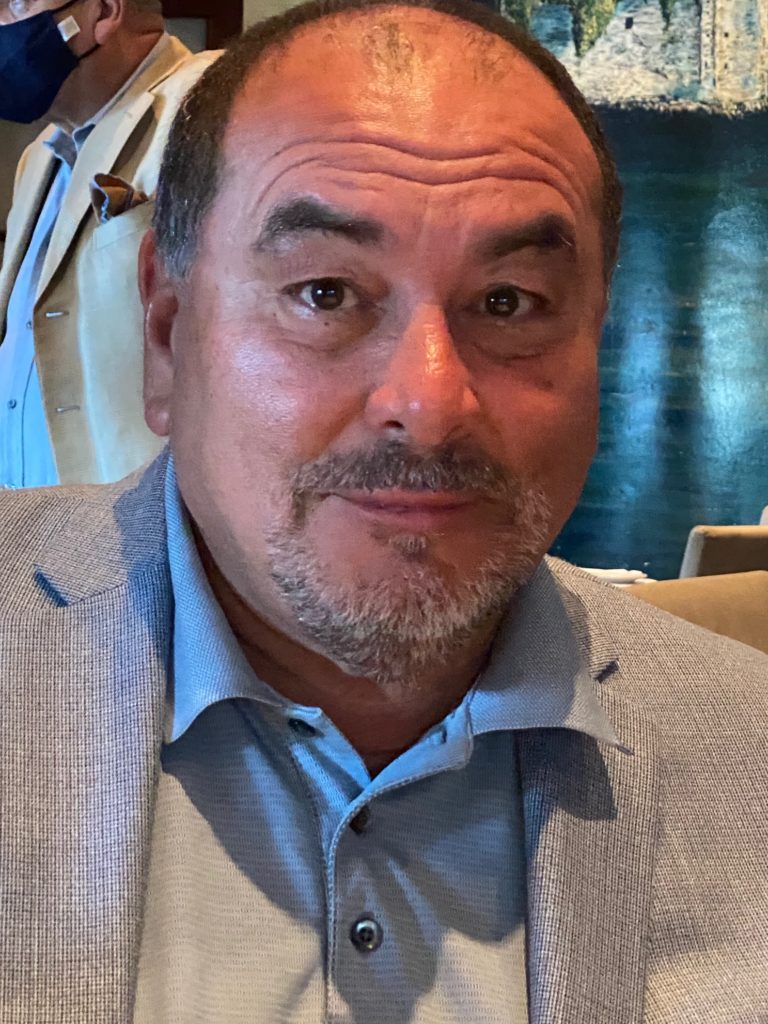 Bio
Massey Villarreal is CEO and President of Precision Task Group, Inc., (PTG). PTG is a Hispanic-owned and managed technical system's integration firm providing business solutions to public and private sector firms. Hispanic Business Magazine named him as one of the one hundred most influential Hispanics in the United States. Newsmax Magazine has named Massey, one of the one hundred most influential Hispanic Republicans in the country.
Massey was the first person to ever serve as chairman of a local, state, and national Hispanic chamber when he served as chairman of the Houston Hispanic Chamber of Commerce (chairman emeritus), the Texas Association of Mexican American Chambers of Commerce (TAMACC) based in Austin Texas, and the United States Hispanic Chamber of Commerce (USHCC) headquartered in Washington, D.C. Massey serves Chairman of the Texas Association of Business (TAB) Foundation and will assume the Chairmanship of Texas Association of Business on January 2022.
He serves on the Board of the Greater Houston Partnership. Current boards include National Council member American Israel Public Affairs Committee (AIPAC) National Council, Texas Association of Community College Business Advisory board, Houston Community College Foundation board, and the Memorial Hermann Hospital System Board. Recently Massey was reelected Chairman of the Houston Golf Association (HGA).
Massey is a native of Corpus Christi, Texas and resides in Sugar Land, Texas. He holds a Bachelor of Science degree in Computer Science from Texas A&M -Corpus Christi, formerly Corpus Christi State University.
Quote
"I am volunteering on the ALMAAHH board because I believe in the vision and the mission of the founders of this museum."
Dr. Dorothy Caram

,
Emeritus Member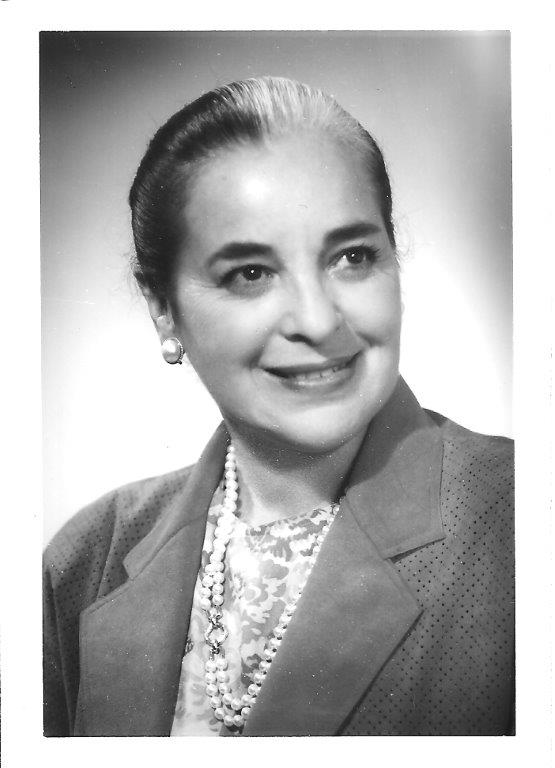 Bio
Dr. Dorothy Farrington Santander de Caram is a fifth generation Texan and a proud Houstonian on the Farrington side. Her Mother, Elena Santander Lopez, who was born in Mexico City, came to Houston in 1924.
Dr. Caram received two degrees from Rice University (BA and MA) and a doctorate in Educational Leadership from the University of Houston. She has always been an active volunteer involved in the fields of education, health, civic and cultural/arts organizations.
A widow, she and her departed husband, Pedro C. Caram, M.D. were the proud parents of four sons, all of whom are very successful. Dr. Caram was a Commissioner On the Arts for the State of Texas and served on numerous boards, including the University of St. Thomas in Houston.
In retirement, Dr. Caram continues to serve on several boards as an Emeritus member and advisor.
Quote
"Keeping busy and using my skills and energy to help the general community and my family and friends is my way of keeping young in soul, mind and body."
Nelly Fraga

,
Emeritus Member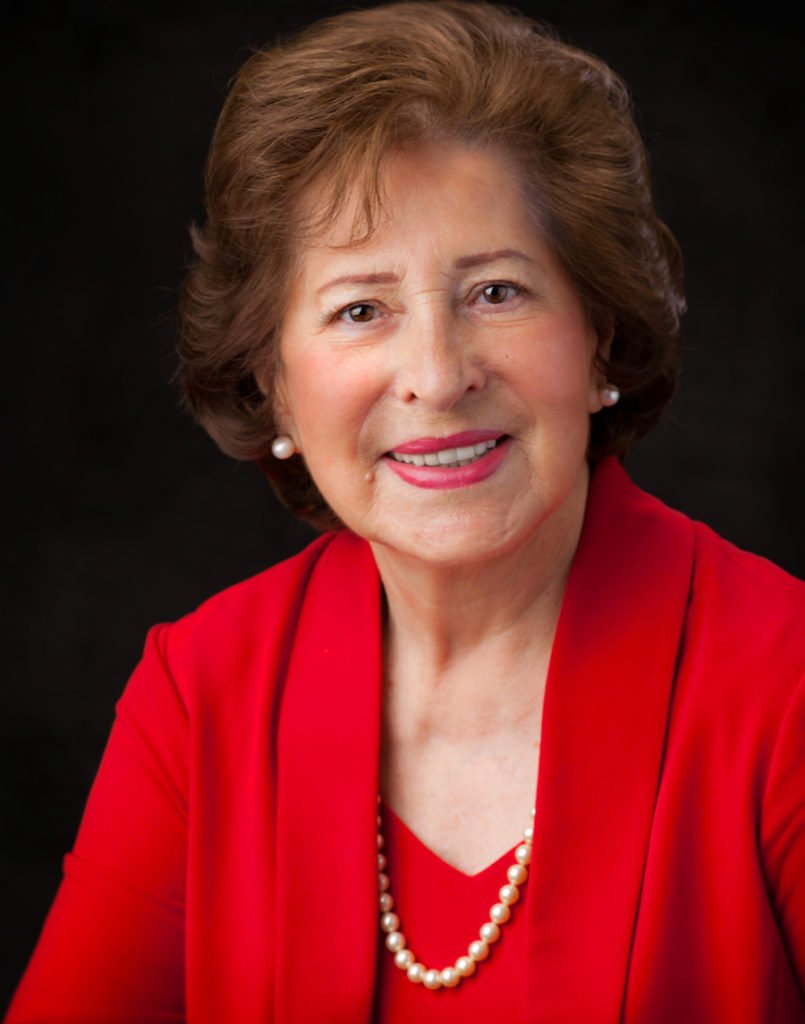 Bio
Nelly Moyano Fraga was born in Guayaquil, Ecuador, on January 15, 1943. She earned a Bachelor's Degree in Social Work in her hometown, and as part of her professional development, came to the United States in 1966 with the Cleveland International Program for Social Workers and Youth Leaders. She met her husband, Felix Fraga, during this program, and they married in 1969, at which point, Houston, TX, became her home. She and Felix have been married for over 50 years, and have three sons and three grandchildren.
Nelly has contributed greatly to the community in various ways and in various fields, including the arts. In 1979, she founded Ambassadors International Ballet Folklorico (AIBF). Recognizing the breadth of her contributions, particularly as a volunteer, she has been the recipient of many awards. Among them are the Willie Velasquez Certificate, Puerto Rican Award, Foley's Saavy Award, Variety Club Award, Metro Family Award, Ohtli Award (from the Mexican Government), la Mujer del Año (from Solo Mujeres Magazine), La Mujer Legendaria (from Ford Motor Company), Asociación Ecuatoriana en Houston Award, LULAC's Women's Leadership Award, the Rocket's Noche Latina Award, the first-ever One World Award (from Sister Cities Houston), The Consulate General of Ecuador in Houston Award, and she is featured in the Latina Icons Mural commissioned by Harris County Commissioner Precinct 2.
Quote
"Art is the human expression that elevates and unites us."